Phyto-Plankton Facial Soap
Experience the nutritional essence of Phyto-Plankton in our Marine Botanical Facial Cleansing Bar. A silky lather designed to gently dissolve make-up, impurities, and environmental pollutants of day-to-day life while feeding the skin essential vitamins and minerals. By removing impurities without over drying, our cleansing bar leaves your skin moisturized, glowing, and provides a balanced base for your Stella Mare routine.
Suited to
All skin types including oily and sensitive skin
Good to know
Traditional Handmade Technique
Zero Plastic, Zero Waste
Made with sustainably sourced botanicals
Dermatologist Tested
Clinically Tested
Vegan
Cruelty Free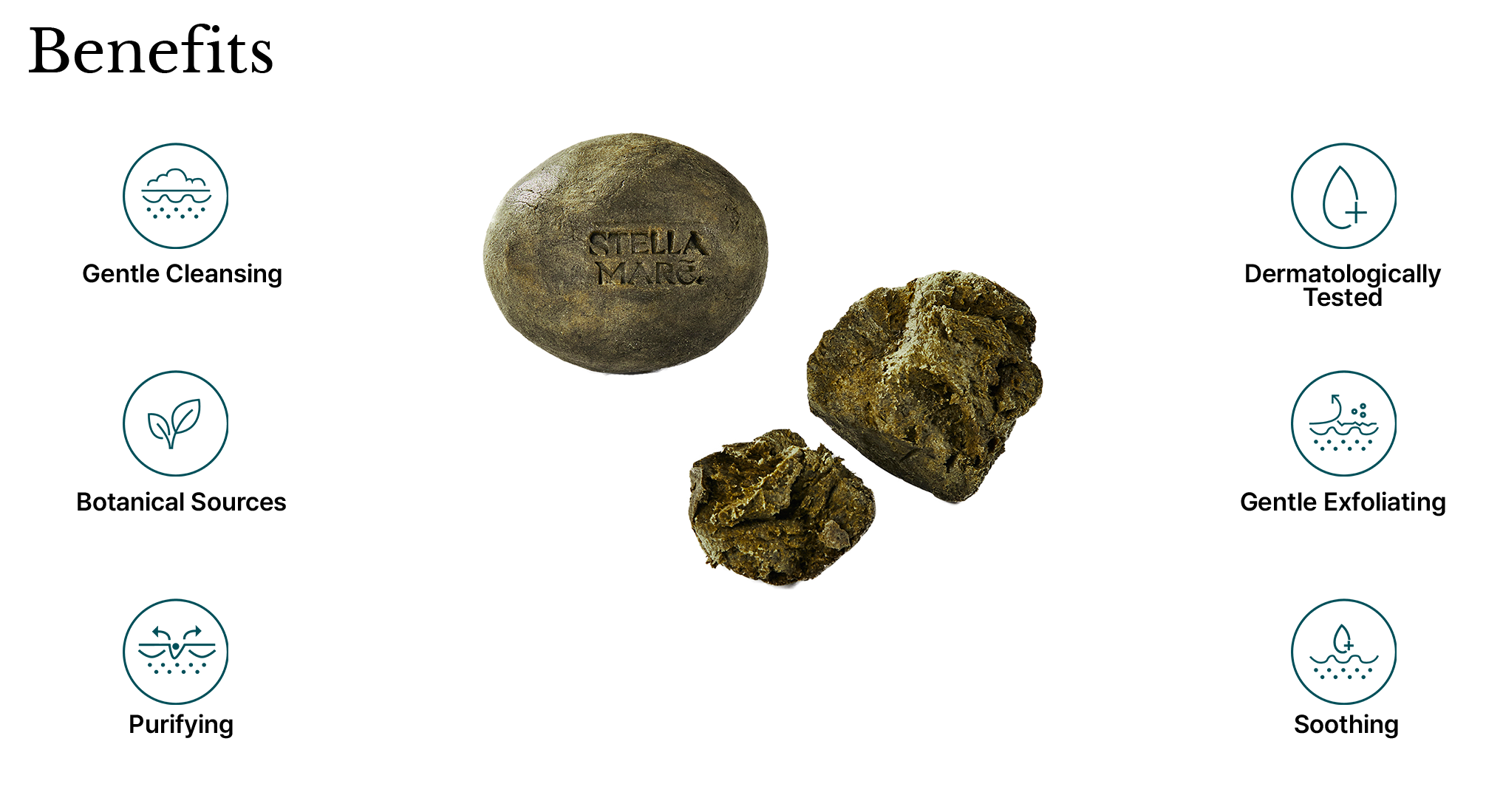 Why you'll love it
When it comes to facial cleansers, dare to think outside of the bottle. Our cleansing bar is made without any artificial surfactants, dyes or preservatives normally used in bottled formulas, leaving no unwanted harmful residues on your skin or on our Earth's environment.